(Spectrum Spools) 2018
Label Description:
Brett Naucke returns to Spectrum Spools with his sophomore LP following the "Seed" LP (SP-034) as well as a string of exceptional cassette releases on Umor Rex and Hausu Mountain.
"The Mansion" finds Naucke at the peak of his powers with a fresh array of meticulously composed psychotropic tapestries. Themes based on a childhood home, now a distant memory, reveal a mysterious narrative in mind-bending sonic detail. These complex ideas fuse conflicting states of tension and beauty with an organic acumen, each track a piece of the greater whole.
"The Mansion" is a fine mixture of contemporary concrète structure interlaced with tightly crafted melodic arrangement and hi-fidelity electronic exploration. In addition to his stalwart synthesis, Naucke employs additional personnel featuring vocal duties from Natalie Chami (of Goodwill Smith and TALsounds) and Viola sounds from Whitney Johnson (of Matchess). Field recording, piano and other various instrumentation are also carefully implemented adding a new, deeper dimension to the Naucke oeuvre.
With his most realized set of compositions yet, "The Mansion" finds Naucke at the paragon of his conceptual and sonic ethos with a work that's at once deeply meaningful and profound in it's auditory breadth.
(Umor Rex) 2016
Label Description:
Hand-numbered limited edition packaged in a silkscreened cardboard box printed on 100% recycled stock with insert and download coupon.

Brett Naucke is an experimental and electronic composer based in Chicago, IL. Working largely with modular synthesis, each track of Executable Dreamtime is made up of a single patch, much like in his previous LP Seed on Spectrum Spools. But on this new album, Brett started from the idea of categorizing reoccurring dreams thematically, and making sounds accordingly with a single patch for synthesizer. Those patches used on each track were made of a polyphonic auto-melody generator that behaves based on random note orders. Each process has its own life after it is programmed but it follows a specific structure. The patches were re-done several times in each track, providing a method of sorts for transcribing dreams through repetition during long periods of time. Nevertheless, the pieces are clearly conceived around solid and melodic structures, with delightful tones colliding between the automated machines and strong ambient corridors opening to epic and harmonic moments.
credits
released July 22, 2016

Mastered by Brett Naucke
Design by Daniel Castrejon
Reviews:
AdHoc, A Closer Listen, Tiny Mix Tapes
Interview via Red Bull Music Academy Here
Interview via 200 Words Here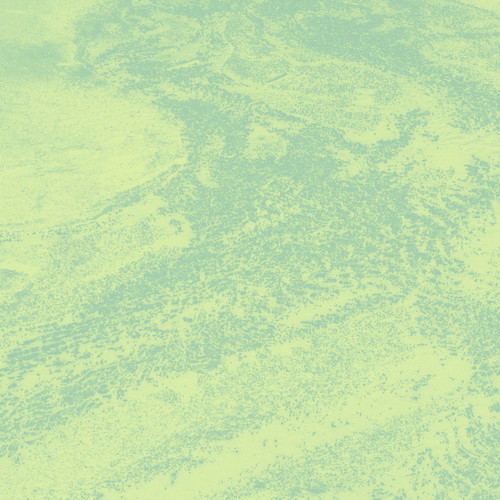 (Spectrum Spools) 2014
Written & recorded using ritual variations of of a singular patch for Modular Synthesiser in Chicago, IL & field recordings made in Miami, FL November 2012-July 2013.
Mastered at D+M, Berlin by CGB, January 2014.
Artwork by Nina Hartmann
Layout by Brett Naucke
If previous releases for Nihilist, Arbor and his own Catholic Tapes established Chicago's Brett Naucke as one of the more accomplished practitioners in the American synth underground, "Seed", his debut LP for Spectrum Spools, is a veritable career apex, brimming with sonic ingenuity, detail, and mastery over both instrument and musical form.
It is hard to fathom due to the sheer diversity of sound and affectations of the eight individual pieces on the album, but "Seed" was recorded - almost impossibly - with the same synth patch, slightly modified for the unveiling of each track. This testifies to the intensity of Naucke's macroscopic conceptual vision for "Seed". Each track's complex arc points towards a mind rooted in academic electronic processes, keenly trying to surprise and disarm by prying open new textures, rhythms and structures. But Naucke has struck a perfect balance that unites this avant-garde intuition with a compositional sophistication - bringing each unique molecule of sound into cohesive songs and further still into a supremely listenable and closed album that operates entirely on its own logic.
Recorded at home, as well as an isolated environment in Miami, Florida, and then mixed tediously over a six month period, "Seed" is a record displaying Naucke's instrumental proficiency as much as it points to his painstaking studio dedication. The results are nothing short of startling. Naucke achieves a perfect synchronicity between the intrigue of each shimmering, crystalline sound that seems to exist infinitely within its own micro-habitat, and the larger organic whole to which it contributes. Combining delicate ambient synthscapes, snarled electronic pulses and subtle and beautiful melodic phrasings "Seed" hovers in an emotional sphere very much of its own. Each piece stitches together resplendent widescreen atmosphere with an intricate coldness and mournful elegance. Over the course of this album, Naucke has come as close as any to making the machines he has used sprout from the same soil as the organic landscapes he so perfectly renders on this album.
Reviews:
Inverted Audio, Tiny Mix Tapes, Igloo Magazine, Bleep
Interview via Delayed Gratification Here
(Nihilist Records) 2013
Finally, we welcome Nihilist to the Cerberus fold, and what better artist to bring this union about than Brett Naucke, an experimental musician with a handful of releases to his name on labels like Arbor and Catholic Tapes, but no deluge by any means. The Visitor charts artists like Nihilist's Andy Ortmann and Ben Vida on its way to celestial bliss, also retaining a healthy respect for pitch bends and synths that drip like liquid mercury. I used to imagine music like this sitting at my dad's synths (a temporary fascination for him when I was like 12), and here it is, crystalline and delicate as the finest china. That's "Sun Room," anyway. Other portals lead to tunnels full of crickets and fast-scattering crabs, flapping wings, ominous thumps, croaking blobs of sound, and more of that sweet liquidity. At his best, Naucke structures his compositions as one would a drone, yet imbues them with lots of little fragments rather than an overarching throb. At his worst he obsesses over clankery more than necessary. There are far worse sins to commit, and the former far eclipses the latter, so seek this out. I would say you gotta get high to listen to this shit, but The Visitor might just take you there on its own.
(Unifactor) 2018
The recording style alone on Brett Naucke's The Back Of The Garden signals something individualistic and precise, before the sounds and patterns come across the compositional field. There's distance and a clarity to the recording style, not any of the digital mid-range drag or noise-y ambience. The Back Of The Garden does not feel or sound at all live, but rather jumps off the speakers as solid period piece, the old style of "get into the studio and bang out a bunch of tracks over a few months." The mixture of field recordings, arpeggiated anecdotes, and weird sound clusters add up to a quite Correct synth tape, but the compositional preciseness, as well as the general robustness and interest of the individual sounds, leads to something uniquely engaging. A saga wraps through every track: pretty, but in no way ambient, no builds to harshness, no collapses into drones. Each track on The Back Of The Garden stands as its own, while simultaneously giving a picture of the whole.
Released Feburary 9th 2018
(Hausu Mountain) 2017
"Brett Naucke's Multiple Hallucinations distills the Chicago-based artist's extensive experimentation with modular synth systems into a rapid-fire program of high resolution textures and layered networks of rhythm. The album speeds through thirty contrasting sketches in thirty minutes as Naucke builds up and then jettisons his dense fields of sound one by one, sketching a tightly woven narrative strewn with unpredictable peaks of noise and valleys of ambient drift. Multiple Hallucinations follows Naucke's split with Pulse Emitter on Hausu Mountain in early 2017, adding to a catalog of LPs on Spectrum Spools and Nihilist, and tape releases on labels like Umor Rex, Nostilevo, and his own now defunct Catholic Tapes (in addition to his recent membership in seminal Chicago experimental industrial group ONO). Brett Naucke populates his electronic vignettes with a vast array of compositional strategies that illustrate in equal measure the capabilities of synthesizer performance and the level of sophistication he brings to arrangement and tonal sculpting. Fine grain washes of drone billow behind webs of percussive clicks and snaps, as onomatopoeic squelches and baroque melodic structures pop into view for fleeting moments. Multiple Hallucinations establishes discrete atmospheres and then complicates them with juxtaposed elements or sudden shifts in intensity, all within miniature frameworks that Naucke edited and stitched together in post-production after a regimen of daily tinkering and recording. The strictly enforced brevity establishes a disorienting narrative motion akin to a psychedelic trip experience, lacking in easy referents or solid ground to hold onto. But Naucke's compositions never seem random or at odds with one another, as each beat and each blip fits into a logical whole animated by surprise and diversity."
(No Rent Records) 2017
The four pieces on Operator Voices, each lasting just under five minutes, are certainly hard to pin down. A lot happens in each track: fractured rhythms, whirring atmospheres, disembodied voices. "There was a big focus on getting a large amount of material in a small space comfortably, which can take on a lot of different emotions on multiple listens," says Naucke. Yet Operator Voices exudes eerie chill, hinting at a hidden story that's never actually revealed. "It might be the most non-narrative release in my discography and that was definitely intentional," he insists. "The moods are really erratic and kind of alienating and foreign to me."
Part of what makes Operator Voices unique for Naucke is the process he used to make it. Sounds sourced from synths and field recordings were arranged entirely in Max/MSP, the visual programming language that emerged in the late 1990s. Inspired by his friend, composer and Horse Lords bassist Max Eilbacher, Naucke chose Max/MSP to force himself out of old habits. The process he devised "ends up being a sort of hybrid between improvisation of a large sound pool that has a lot of human control/gesture, and the probability/chance of things happening introduced by the computer/arranging system," Naucke explains. "It's very conducive to taking a finite amount of sounds in an infinite amount of directions."
-Marc Masters, Bandcamp
(Nostilevo) 2017
Label Description
ESP MIRROR is the unification of dual identities from Chicago-based composer Brett Naucke. A melodious brooding work of psychedelic synthesis and voice. Years in the making, Naucke depicts actions of melancholic sonic waves and downcast rhythms crashing thru frozen space and time, emerging crystalized.
Mugen - Volume 9: Pulse Emitter / Brett Naucke
(Hausu Mountain) 2017

Label Description:

A split between two journeymen of the US experimental underground continues Hausu Mountain's Mugen Series of tapes that document live takes without overdubs. Over the last decade, Pulse Emitter (Daryl Groetsch) and Brett Naucke have each issued wide catalogs of cassette and vinyl releases through which they've workshopped their own nuanced visions of contemporary synth performance and abstracted composition. Both musicians have mastered extensive arsenals of analog and digital instruments, and have pieced together organic systems of electronics that blur the lines between programmed structures and live improvisatory decision-making.

On his Mugen session "AUX Girls" Brett Naucke pilots his modular synth rig through a rapidly shifting network of percussive bursts and textured swathes of noise, channeling his tightly intertwined electronics into a narrative arc that betrays no hints of recursion or dead air. Naucke populates his dense session with instances of obscured human vocals and moaning machine wails, which pop into view as juxtaposed timbral elements in a mire of sound beyond any easily traceable logic. His session jitters and squeaks over elastic synth bursts as it veers with a twist of the knob between rounded hi-fi tones and brittle mechanical beats. Brett Naucke lives in Chicago, IL, and has released albums on labels like Spectrum Spools, Umor Rex, and his own former imprint Catholic Tapes.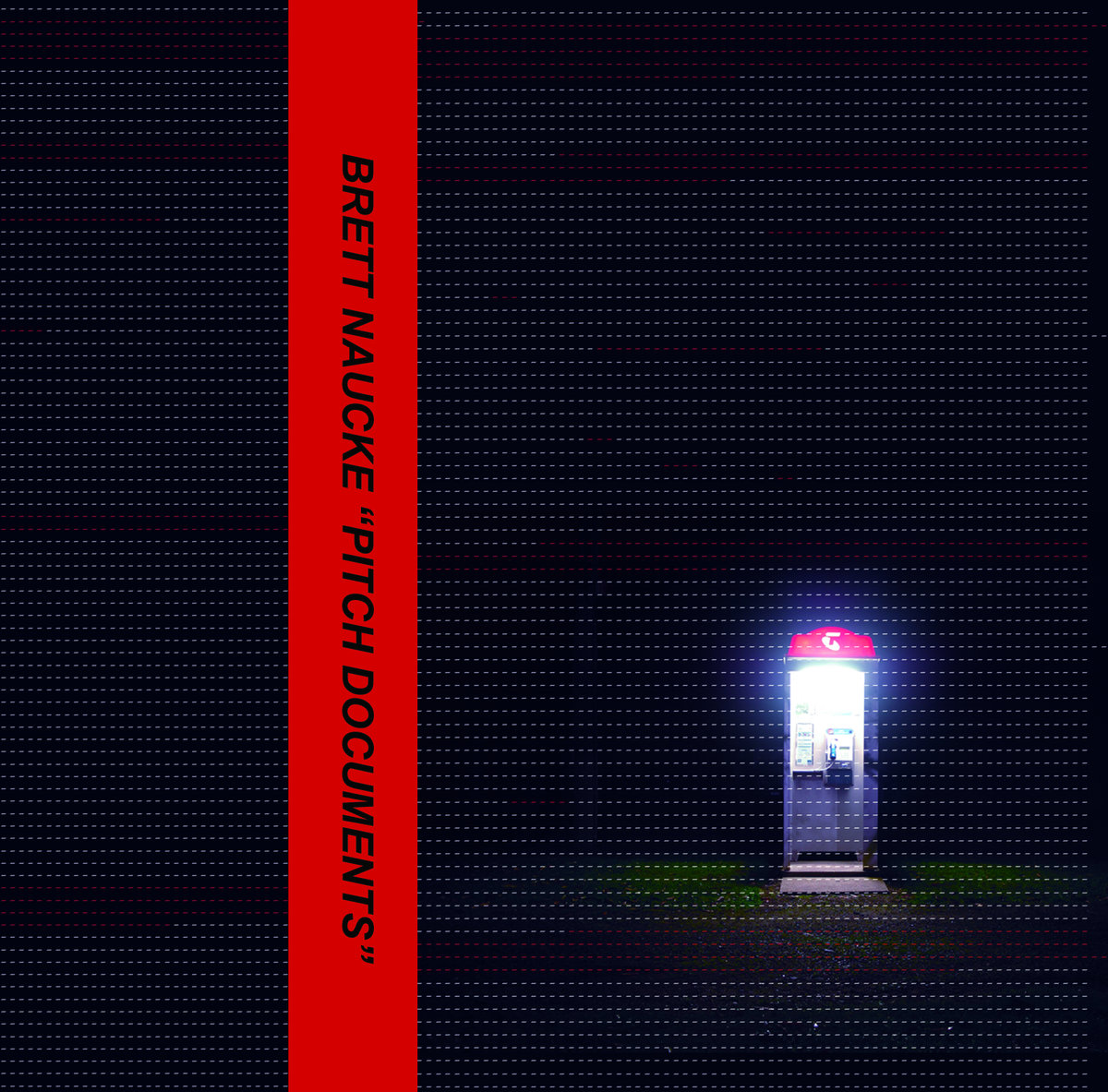 (Centre) 2015
Label Description:
Brett Naucke is an electronic musician living in Chicago, Illinois. His past works, such as "The Visitor" on NIHILIST and "Seed" on Spectrum Spools introduced many listeners to his unique scope. He brings humanistic qualities and a keen sense of minimalism to a synthesizer system with infinite sounds. These tracks are documents of a constantly tinkering musician at his home studio; exploring music to share it with listeners, but more importantly to move forward in a deeply personal journey. Dig in to his beautifully arching modular synthesizers compositions and join him. These works stretch with elasticity and are somehow also tightly wound. The pieces are fluid and glued with rhythms and pulses that propel and take rests beautifully and naturally. His work here presents itself like a sea of galaxies loosely simplified and then neatly folded onto the head of a pin.
(Catholic Tapes) 2014

A new 7inch of modular synthesizer & vocal tracks from Brett Naucke. After finishing the Seed Lp, (Spectrum Spools, out spring 2014) Naucke focused on recording his live set up and chopping it down into four condensed songs under 3 minutes to fit the "single-style" format of the 7inch. The results are four very different and controlled bursts of dark minimal rhythms and brooding synths focusing on seance and ritual. Upon first listen it is clear that Transparency is largely different from previously released material we've heard from Naucke, most notably because they are much bigger pieces broken down into 2 minute songs. Above all, this 7inch stands out due to the sheer amount of sonic ground covered in a short format.
This record was recorded live in one evening using only modular synthesizer and vocals and no overdubs in September 2013. Artwork was done by Clay Hickson and printed via Risograph Machine on heavy french cardstock. This marks the 75th release for Catholic Tapes!